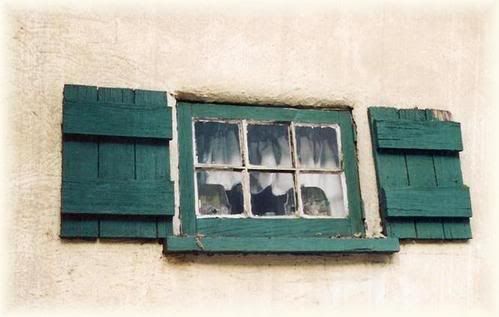 I would like to share another bloggers artistic spin on the above shot I posted a couple of weeks ago, she is kinda new to blogging and is very talented in the Arts Department. Below is a link to her journal and you can see the sketch she did on my window with a view.....come maker her feel welcomed........ wontcha?
http://journals.aol.com/nelishianatl/Wishingandhoping/entries/659
While out on a trip to the West Coast, I found this lil treasure of a window in downtown Los Angeles. I immediately felt the presence of a fairy tail. It could have been home of the Seven Dwarfs which cared and loved deeply Snow White, or the cottage that kept Sleeping Beauty safe from yet another evil queen. This also could have been the cottage that Goldilocks stopped to rest at before getting discovered by the Three Bears, name any fairy tale and this window would make for the perfect view of the perfect meadow, in the perfect forrest.
They say our eyes are the windows to our soul and if that is the case then this is the window I would like to view the world from.