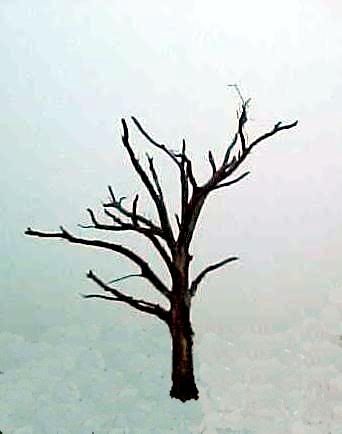 kmh 2005
This is of a bare tree taken shortly after dawn on a back road in Kentucky. I am drawn to trees that have been stripped bare of their bark and greenery, there is something very vulnerable yet beautiful, as it awaits to be fallen. It stands out different even in the winter against all other trees that are bare of leaves but have held fast to their bark.

I wanted to remove even the dawns blue misty background and grassland of this photograph, to show you that this is all I see when I stumble along a tree like this. It shows that even after all it's been through, it's still..............standing.
Please enjoy the other participants in Amy's Round Robins Challenge choice of......."MOODS"
Click on name for link
amy carly monica celeste coy cheryl aunt nub danielle karen mary dawn trish robin alan phinney steven duane derek betty