Your Monday Photo Shoot: Your neighborhood is full of wildlife no matter where you live. Catch some of it -- in a picture.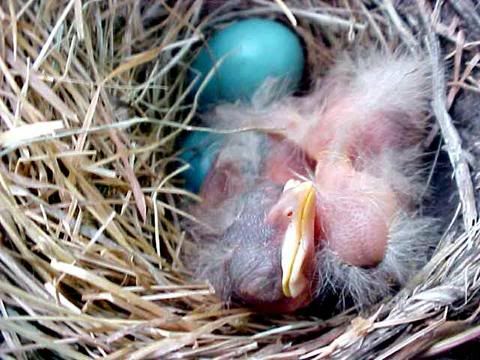 This is the second pitcure in an on going series of a Robin's Nest in one of my crab apple trees. I will be posting more updates when other babies arrive on the scene. The picture in the previous entry is the first in the series when the baby was looking for breakfast very early this morning! lol
With great care and respect to the nervous Mother who was patiently waiting for me in a near by tree, I left the nest and the baby just as I found it.