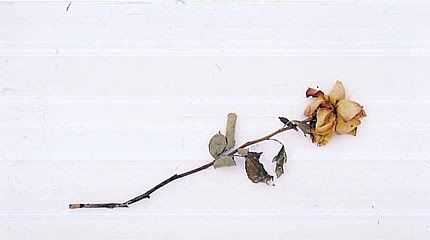 I feel as if I'm free falling a little bit because of the last few days. I had to deal with some flash backs back to a rough childhood, and I have my Brother to thank for that, but of course I hold my ground well, because I am a grown woman and not a small defenseless little girl anymore. Every once in a while your dysfunctional childhood can try and grab you and take you down again, but hey......I am a warrior. He tried to apologize after the incident, but I wasn't open to accepting it at this point.

I am tired of wondering when he is going to go off again, so with steel in my eyes, I told him, "You might get away with talking to your wife this way, but not me.. I'm not your wife......now get away from me." Rage, explosive and unpredictable, is something that he has had to deal with his whole life, it is something that I had to deal with my whole childhood, I do NOT have to deal with now, I refuse to. Since his little tirade took place in front of others who have only heard how rough my childhood was, they actually got to witness it, in the end he was the one who looked like an ass......true colors came shining through, there is another side of him, a loving, funny, charming side to him, but I know this other side too well, my sister and I both do.

Tuesday I had to put my beloved 14 + year old dog "Gizmo" down......I did this alone, I cried like a baby and unfortunately made the Vet Tech too. I walked in with my companion and left with just a collar, a leash and a lock of fur. My only comfort is that Gizmo is now with his buddy Madd Maxx our black Lab that we had to put down in 2003.......there are back to being inseparable. I miss both my lil fur balls immensely and now I have to watch my puppy wander from room to room looking for his old friend, Gizmo. Boo was Gizzy's seeing/hearing eye dog, whenever Gizzy would get lost in the back yard due to him loosing his sight and hearing, alls I would have to say is "Go find Gizzy!" and Boo would go find him and grab him gently by his ear and guide him safely into the house. Boo would wake Gizzy up in the same gentle manner every morning so they could go out and spend the cool morning in the yard together. I kept him with me as long as it was in hisbest interest, but he was starting to be unable to keep his food down, and there was blood in his stool and I knew that it was time now, I didn't want to wait until he was in pain.

Then yesterday on my way home from errands, I saw all kinds of rescue equipment at a small lake that my Son likes to fish at in the neighborhood. He wanted to go fishing yesterday morning but I told him to wait until his Dad came home from work, he doesn't always listen to me so I was immediately struck with fear when I drove up to that lake. There was a fatal drowning, but my boy was safe at home.... But someone else lost someone dear to them...... It's still under investigation and it's still very surreal to me...I had to leave there immediately, the feeling of deep sadness permeated the air around that lake and it was suffocating.

I know that someone, somewhere is having a more difficult time than I am right now, I am aware of that at all times.....I am blessed and I am thankful.