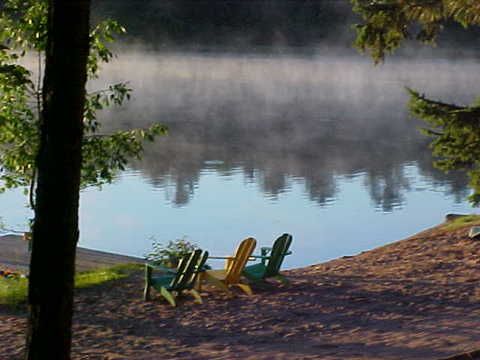 Oh how I wish this picture came with a 'You Are Here Star" and that how I wish even harder it was.....true!
Sometimes the more familiar we become with something the more we take it for grant it. While driving home the other night, I had the two youngest, lil ones with me and we all shared out loud how we still wished we were in our special place up in the North Woods. I know no one would blame me after viewing how beautiful it is up there.

But would I still find it soooo charming and beautiful if it become my everyday existence. Would I still take the time every night to gaze up at the night sky and listen to the loons on the lake? Would I appreciate the tall pines trees and their branches peeking down on me every morning when I opened my eyes? Would I no longer find napping in the afternoon with my Husband soothing and thrilling at the same time?

I know right now I take most things for grant it, like electricity and running water and a drink from the tap, not to mention the safe roof over my head every night. I'm sure the Gulf Coast survivors would not take any of this for grant it now, even though they probably did just that.... a week or so ago.

I don't want my everyday life to jade me to the point of not seeing all the beauty that is in my world right now. I know where my children are and other family members, I have a house to clean, a street to walk not swim or paddle down......I know where my next meal is coming from and where I will be finding safe haven tonight while I rest my fortunate head.

Again, I have had my eyes opened up for me in the face of this devastation that is taking place less then 1100 miles south of me....Shame on me for taking some but not all of it for grant it.
Tragedy and suffering has a way of opening your eyes, tugging at your heart and I hope by now....opening your wallets. We are a great Nation with many flaws, but our true colors come through in times of great needs.....United we stood when 'Man" tried to take down New York City.....United we must stand in the face of what "Mother Nature" has dealt us. Terrorism and most natural disasters comes with out warning, Hurrican's come with a few days notice, maybe from now on people will take heed when told told to evacute the next city.....especially since it seems we can manage to get aid all around the world faster than we were able to get that same aid.... on our own soil.
A catagory 4 hurrican should never be under estimated by the goverment or the people.......but like I theorized up above, when one gets used to something, by it being in their everyday existance or every hurrican season existance.......we tend to become laxed in the way we view things and laxed with our own concerns.