Blue The Amazing Wonderdog!
Along with two of my amazing daughters, Melissa and Rachel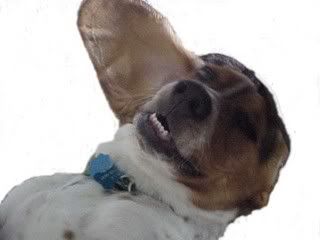 Blue is the 'Baby' of my oldest daughter Melissa who is pictured up top with my youngest Daughter Rachel at Melissa and Tony's new apartment. Isn't he the cutest grand dog in the world! Melissa, Tony and Baby Blu live just a few minutes from me now so we get to spend alot of time together again just like we did before she went and grew up on me! lol Kids have a way fo doing that don't they?