First please excuse the quality of the photo's, I'm afraid my camera that has been picture perfect is about on its last leg, it's been faithful and brilliant but it's getting old and please take into consideration I am flying by ( about 75 miles an hour) in a mini bus for 8, through hair pin turns and driven by a man who's country has no right of ways on the open road...........not only do you have to avoid other vehicles and pedestrians but at anytime you may have to dodge a wandering goat, steer, donkey or run away rooster! lol
On of the many coves along the way.....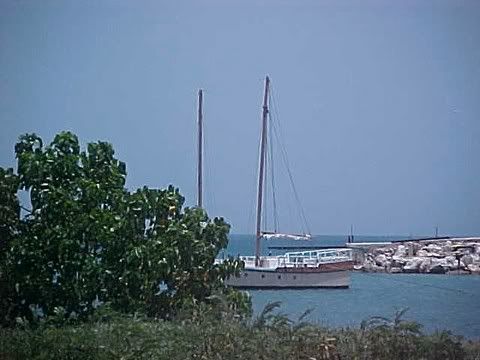 kmh 2006
This is the actual color of the ocean..........see all the subtle hints of blue and turquoise?? I love this COLOR!!!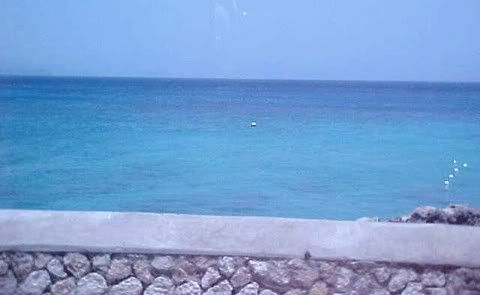 kmh 2006
Some more remnants of the hurricane that blew through the Island in 2004 I think......Ivan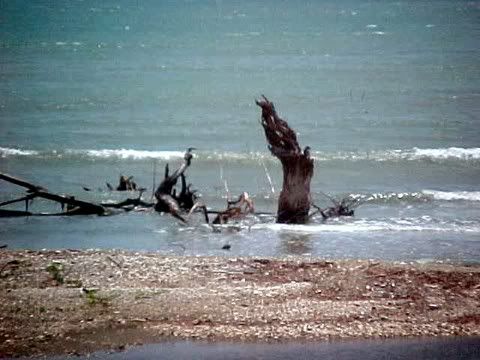 kmh 2006