Your Monday Photo Shoot: Yawn!
Your Monday Photo Shoot: Get a picture of someone yawning and/or stretching. Clearly, pets are eligible for this photo shoot as well.

Ok, I found this little guy "grazing" out in my front yard yesterday evening.....at first all I could see was rabbit ears sitting up out of the grass (The DH has been slacking on the yard work! lol) But this lil guy was very trusting and let me get up close and personal for his closer-upper shot! lol......... Just too cute I tell ya....TOO CUTE!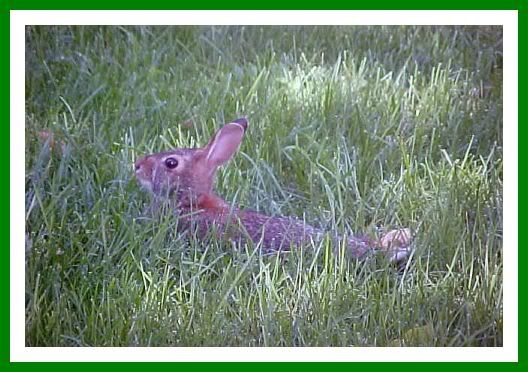 kmh 2006
Come on! I know you wanna play along......Come see John about how to and see what other people captured for this photo challenge ......... John Scalzi