Your Monday Photo Shoot: The Life Aquatic

Your Monday Photo Shoot: Go under the waves (or at least pretend to) and take a picture relating to something aquatic. Fish are always nice, but anything you'd usually find underwater will work. It's okay if they're not real. Work with what you've got.

This topic is a very good choice for me right now!
Jim went snorkeling while in Jamaica last week and since I was not allowed in the water (UTI! GRRR!) He brought up a treasure to share with me..........Don't worry folks no starfish were injured during the making of this shot! It was lovingly returned to the Sea! lol lol lol
To play along with John over at By The Way ...... just click the link ~~>> By The Way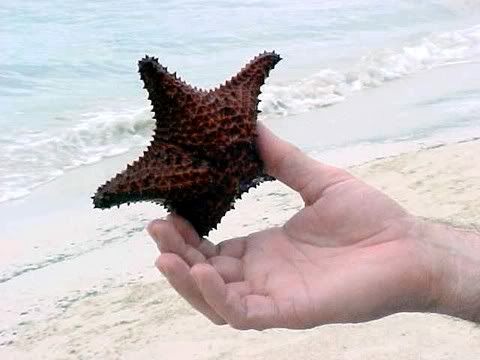 kmh 2006