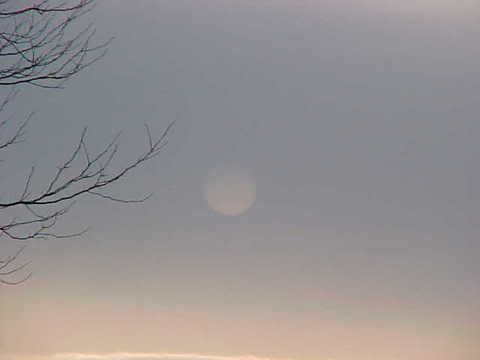 kmh 2006
Even the moon waited to see what a glorious day this could be
Funny how it's only when I look at pictures of Jim and my beginning and every year in between do I notice the passage of time. For what has seemed like time standing still whenever I am with him, time shows itself to me in our photo's.

We look like such children with our faces smooth with youth, our hair shows no thinning or stray hairs of gray. I still see his boyish face when I look at him today and wonder if he can still see glimpses of the girl who turned his head? I am still thankful for those days when we still take each other's breath away. My heart remembers his beautiful young face.

At no other time, do I realize the passage of time more profoundly then when I look at the faces of my children, I can still see their newborn faces, hidden in their adult and teenage faces. To them it feels like a lifetime ago, to me it seems no more than a minute.

The memories of young love when you counted the hours and minutes apart from one another, the love letters written, sent and treasured. Now we spend most of our time saying "Remember when?" along with the daily "I love you's"

I wish more of the moments could go by a bit slower, so I can wrap myself up in them. But as anyone one with children knows, sometime life is to hectic to sit and savor the moment. Life goes by in cycles, not always lining up with each other at the right time, the right moment. But when they do.........and you are keenly aware of it being that special moment, don't be in such of a hurry to exhale.......hold onto it for just a bit longer and remember how good it felt. Being able to do that makes the not so perfect times seem just as perfect.