This is my entry into Carly's over at Round Robin Photo. The topic of the photo challenge was "SUPER MODEL" and the first thing I think of when it comes to modeling is..........ATTITUDE!
And trust me this sweet child of mine has plenty of attitude! This photo was taken of her a few years ago on Halloween, when she was a "Pop Star" Can you say.....DIVA? lol lol lol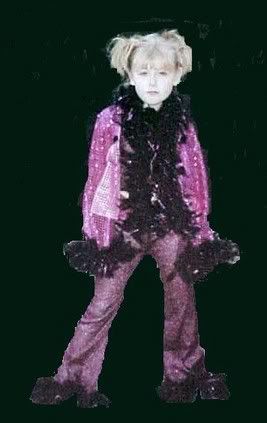 To view other bloggers interpretation of "Super Model" please visit the link I provided above.