I'm still trying to learn to balance what I can do and what I want to do without over doing it....stubborn Irish Woman still thinks I can run full steam ahead....and then I pay for it the next couple of days. I just have a hard time passing up when I have the energy to do something....Jim yells "Don't over do it!" and I say, "I won't!"...then I do. So after a busy weekend out at the lake, he's playing hookie today, the kids are no longer in school..(Thank God! I was getting real sick of that routine!) Summer means sleeping in and with teenagers..I practically have the house to myself until they awake from their summer coma's in the late afternoon! Yipeeeee! lol

I remembered to bring my camera out to the lake this weekend and was able to get some of my family to cooperate with some updated family photos. I didn't get a chance to do some fishing it was more of a laze around the lake, take a few naps and a whole lot of good eating...I just love the idea as a family we can all get together every weekend just like my childhood was when I was growing up...Aunts, Uncles, Cousins everywhere and a lot of good friends that have become family...I hope my children end up cherishing these kind of weekends memories as they grow up and have families of their own.
Me and My guy.....Ü.....notice the lovely radiation burn to my forehead! Dr. Nuke wrote me a prescription that should have the burn cleared up in a week......my 15 year old son gets so upset when I have the bandage off that he just hugs me a lot and says how bad he feels for me...He can be so sweet when he wants to be! lol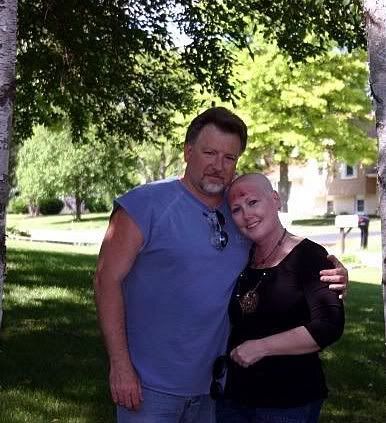 Next two pics are of My Middle Daughter Amanda and her boyfriend plus my youngest daughter Rachel that ya can't see along with my Niece on the back of the paddle boat and then My oldest Daughter Melissa and her husband Tony ( who wasn't thrilled with the camera flash! lol) and their two "Children".....my grand dogs Beefy and Blu! lol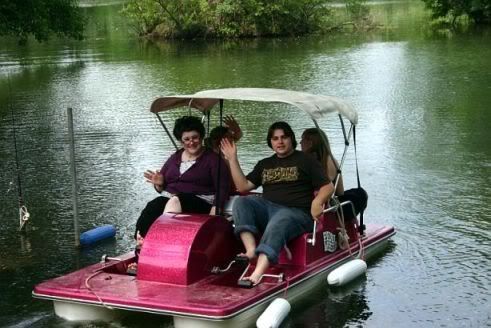 kmh 2007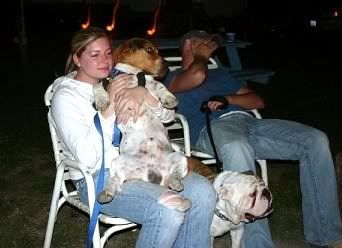 kmh 2007
Life is good and I am blessed!