Oh Yeah! This Momma's bragging! lol

My 15 year old Son Jimmy who is an amazingly self taught artist was asked that one of his end of the year art projects be placed by invitation only to our local art museum.........now grant it, I preferred the skittles drawing over his other topic, but it was the other topic that was asked to be put on display....I think the "other" topic is a few skittles short in the brain department, but what can I say my boy idolizes his namesake his Grandfather who he was named after, who just happens to be Republican....I let my kids find their own views and guide them only when asked too....He was a huge Clinton fan until he found out at the ripe old age of 6 that President's lie......tore his whole world apart....it was also the year that he found out that there wasn't a Santa Claus....he ran into his bedroom very upset then came back out 15 minutes later and said, "I suppose you're the Easter Bunny too?" then paused for a moment and said, " Is the tooth fairy real" That was a rough day for my lil man! lol

So without further adieu.....My Son's Art!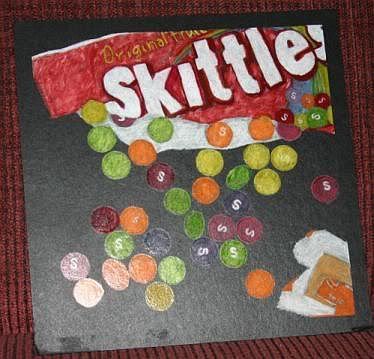 Now for someone a few skittles short! lol.......MY BAD! lol lol lol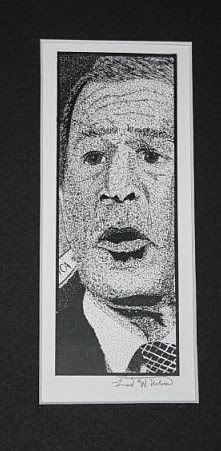 No, what are now seeing is not an Old English Sheepdog....it is my Son who prefers to see the world through his blonde hair at the moment....Can you say surfer dude?? lol lol lol .....His Self Portrait in charcoal!