Yesterday, (Chemo Day) was a rough one......I cried a lot before I left for the hospital, in a Walmart parking lot, in the waiting room at the Doctor's office, in the Nurses station, then my last tear was shed while seeing the Doctor....I love my Doctors! They are fighting as hard as I am to beat this Cancer!
After that last tear, which was once again when the subject of how my kids are handling this as well as Jim and I....I found my strength to once again "cowgirl up" which by the way is a term that basically mean....You know what you've got to do, just do it and NO WHINING!"
I finally met someone close to my age going through the same type of cancer that I have and it was the first time I didn't feel so out of place. I am very thankful that in my 5 trips to the cancer center that I have not seen one sick kid.....that would break my heart for sure.
So Jim, My Mom, our two new friends (Val and her DH Jim) and I took our chemo class together. I of course had to cheat, I was already hooked up to my chemo bag while attending class. It's not that I'm an over achiever or anything (LOL) But because I had to reschedule the chemo class earlier last week to yesterday, due to the fact I had my porta-cath put in and was not up for par at class, the only other class available was a half an hour after my first chemo treatment started....so in I rolled with my 'Chemo cocktail' lol
Afterwards I came home to a lovely surprise waiting outside my door!!! Thank you Angel Jeanne! Your care of me has lifted me up and pushed me to be a better patient and woman. When I am all well again, I will "Pay it forward" on your and my other J-Land Angels behalf. That term means that when a blessing has been brought to you by someone else in your life, you repay their kind deed by helping someone else.
Isn't this gorgeous!!!!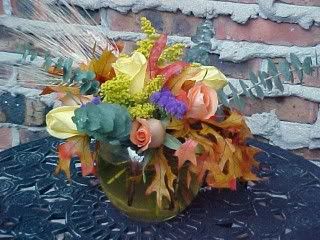 kmh 2006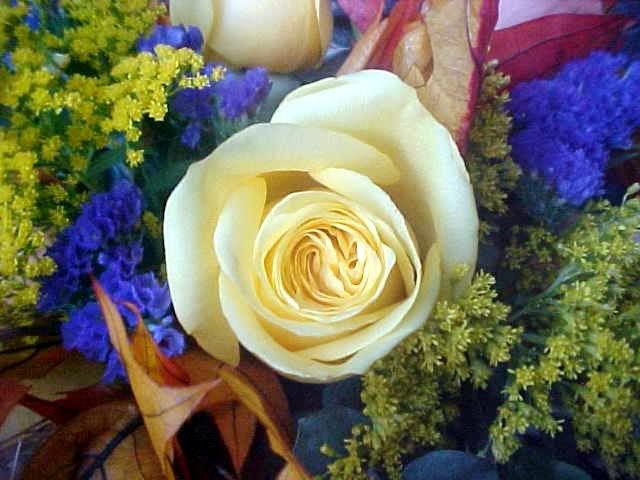 kmh 2006