As per the Blog father John at http://journals.aol.com/johnmscalzi/bytheway/

Weekend Assignment #152: Caption This Photo! Try to imagine what's going on between the two in this picture, and put your own spin on it. You can have one of them talking to the other, you can narrate the event -- whatever you'd like. Also, of course, feel free to take the picture from this site and do whatever you'd like with it: post it on your site (naturally), fiddle with it in Photoshop or other photo editor -- Use your imagination and have fun with it.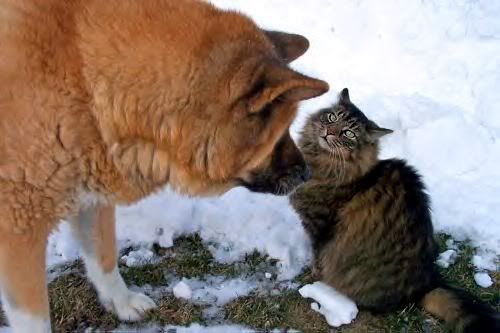 Back off butt sniffer! Or I will scratch your eyes out!
Ok, seriously 3 entries in one day....I so got to get outside....I think I'm going icefishing with the DH....enjoy your day!