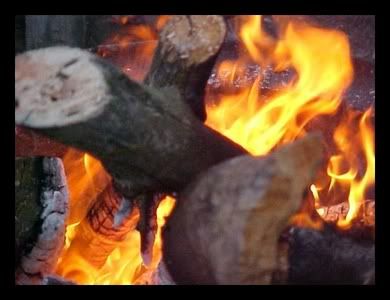 kmh 2006
Even though we had blue skies and warm sun yesterday it was still a bit chilly so we officially opened up the lake season with a huge bon fire. Many summer nights are spent with friends and family around the bon fires. I don't think I have ever wanted summer to come any sooner then right now. I think we all have a mild case of cabin fever, but it wasn't until yesterday that we actually tried talking ourselves into believing winter was finally over even though we had a fresh snow fall just this past week.
The morning was spent at the archery range so my son could get the hang of his new bow and my youngest daughter could take over the reins of his old bow. Although she will never hunt like her Father, brother, Uncles and cousins she has decided to at least take up archery. After all this is the child that handled a shotgun for the first time last summer and hit her very first clay pigeon while trap shooting! All I managed to hit was a lot of sky! lol and since I woke up rather bruised the next day that was the end of my trap shooting days!
Today I am going to take a ride out to the family ranch, it's been a long time since I was out there and I might even try to get some horseback riding in today. ( I am so going to regret that tomorrow when I wake up saddle sore! I haven't ridden since last summer) I'll be bringing my camera out with me of course, I wouldn't wasn't to miss a photo op! I'm still missing my two favorite burrows "Thelma and Louise" but the powers that be out at the ranch decided it was time to sell them. They never really working burrows anyway, the reason we got them in the first place was that we were having trouble with the coyotes and their are fierce protectors of the horses (except someone forgot to inform them of that! lol) So they were mostly babied and hugged a lot. Both retired to a ranch down south (together) and both ended up becoming mothers for the first time last year......... I still miss their presence at the ranch (and their cute lil 'Mugs" too!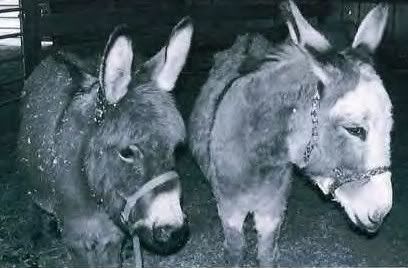 kmh 2004
Well, it's time to get the day started......until next time